Pack Premium One Week x5
R-19876
Tax included.
Shipping
calculated at checkout.
L: Oriented to large unisex adults and women L and XL.
M: Oriented to teenagers and women size S and M.


Visit our 'Size Guide' for more detailed information.

New ONE WEEK REWINDER40 Premium Pack - Receive five masks at home, one for each day of the week plus a bag in which to store it comfortably.

You can already be protected or protected during the week without waiting to wash your mask every day. Remember that each mask comes in a recycled plastic bag specifically designed so that you can receive it in perfect condition and so that, after each use, you can keep it isolated until the moment you can wash it. In this way you will be reusing not only the mask but also the bag that accompanies it and that at the end of its life, you will be able to deposit it in the plastic recycling container.

Avoid disposable and single-use masks, recommended for health personnel and the sick. The Rewinder40 has been designed to protect your health and that of your family in a sustainable way.

REWINDER40, made of 100% organic cotton, has been manufactured entirely in Spain, has a double layer of fabric with a water-repellent treatment that repels 100% all types of liquids, in and out.

We have designed this mask with our planet in mind, your protection and comfort, providing it with very soft rubber bands, with the best breathability on the market and the softest touch.

All these characteristics make it unique.

Choose REWINDER40 and you will help reduce the generation of waste in the environment, you will be supporting a young company that generates employment in Spain and cares about the most disadvantaged sectors. Of your purchase, 5% of the profit goes to the Red Cross and Children's Villages.

Join the Rewinder revolution, let's build the present together to guarantee the future.
Valoración de los clientes
ELENA S. HERRERA VIZCAINO

Spain
09/12/2021
Excelente
Desde que comenzó la pandemia hemos confiado en vuestros productos y estamos muy contentos con ellos sin olvidar el gran bien que hacemos al medioambiente.
09/14/2021
Rewinder | Zero Waste
¡Gracias por tu valoración Elena! ✨ Y gracias por confiar en nosotr@s desde el principio❤️
C. Jiménez Díaz 8 bajo Santana Martel

Spain
06/29/2021
Excelente, sin duda volvería a comprarlo.
Muy buena y muy recomendable. Sin duda lo haré.
07/01/2021
Rewinder | Zero Waste
¡Muchas gracias por tu valoración Jessica! ❤️ Valoramos mucho tu opinión y nos alegras con tu comentario. Gracias por elegirnos y por confiar en Rewinder
piñeiro P.

Spain
05/16/2021
Muy buena opción pero sobra el logo
No son iguales que las anteriores de 40 lavados, son un pelín más pequeñas (para mi gusto, mejor). Por lo demás, como las otras: suaves, sin pelusillas que molesten, la goma todo lo cómoda que puede ser... No me gusta que tenga el logo de "Rewinder" por dos razones: la primera, que no me gusta ir por ahí haciendo publicidad, y la segunda y más importante, que para plancharlas tienes que tener a mano una tela fina para poner encima y que no se te pegue a la plancha. Sería mucho más cómodo sin eso.
05/17/2021
Rewinder | Zero Waste
¡Hola Laura! Gracias por dejarnos tu comentario. Nos alegra que te gusten nuestras mascarillas ecológicas ❤️ Con respecto a lo que nos comentas de que no te gusta que aparezca nuestro logo en la mascarilla, lo entendemos perfectamente, cada uno tiene sus gustos y es algo más que entendible. Como alternativa a pack de mascarillas Rewinder40 Basic que no tengan logo, tenemos el Pack One Week x5 - Rewinder40 Basic https://rewinder.eco/es/products/one-week-pack-x5-rewinder40-basic Con este pack puedes adquirir 5 mascarillas Rewinder40 Basic (de 40 lavados) con ajuste nasal metálico y pudiendo elegir entre el color negro y el color azul navy. Te lo comentamos por si fuera de tu interés y por si no lo hubieras visto en nuestra web. Igualmente, darte las gracias de nuevo por transmitirnos tu feedback sobre nuestros productos. En Rewinder somos muy conscientes de que crecemos gracias a nuestros clientes y a su opinión, ya que gracias a ello mejoramos ✨ Deseamos que tanto tú como los tuyos sigáis estando muy bien. Un saludo del equipo Rewinder
Victor R.

Spain
05/12/2021
Perfectas
Mascarillas ligeras, y tejido muy suave. Acoplan muy bien y las gomas no molestan nada. Además la bolsita va muy bien para guardarla en el bolso sin que se arrugue.
05/17/2021
Rewinder | Zero Waste
Muchas gracias por tu comentario Victor ❤️ Nos esforzamos mucho día a día para que rewinders como tú tengan la mejor mascarilla ecológica. Por ello nos alegra leer comentarios como el tuyo para seguir igual de motivados ¡o más aún! ✨ Gracias por formar parte de la Revolución Rewinder ¡Juntos ya hemos conseguido evitar que 50.000.000 mascarillas desechable acaben en el mar!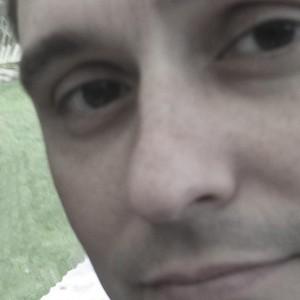 JR
Jose R. Fuertes

Spain
05/12/2021
Excelente
Gran diferencia con las sintéticas, no pican ni producen sequedad de garganta. Tampoco sueltan pelusa que al final hace toser. Son algo mñas finas que las negras que compré hace un año lo cual las hace perfectas para cuando mas apriete el sol.
05/17/2021
Rewinder | Zero Waste
Muchas gracias por tu comentario Jose R. ❤️ En Rewinder invertimos bastante en I+D y esto sumado a que valoramos muchísimo la opinión de nuestr@s rewinders, nos hace crecer y mejorar nuestros productos. Nos alegra a todo el equipo leer comentarios como el tuyo, en el que se ven reflejados nuestro esfuerzo y trabajo desde abril que lanzamos las primeras mascarillas ecológicas. Gracias por formar parte de la Revolución Rewinder ❤️
Indra M.

Spain
04/24/2021
Excelente
Muy contenta con el pack 5 días, alargo la vida media de cada mascarilla. Poner los días de la semana de L a V en el interior quizá, ayudaría a identificarlas, o pestañas de tela en un lateral interior con los días de la semana y se recorta los sobrantes.
04/28/2021
Rewinder | Zero Waste
Hola Indra ♥️ Gracias por tu propuesta de mejora. Nos encanta que nos propongáis ideas. Tu comentario lo tendrán muy presente nuestr@s compañer@s de producto y de innovación. Y te adelantamos que estábamos ya pensando en sacar muy pronto un modelo de mascarilla personalizable...✨✨ Estate pendiente de nuestras redes sociales ;)
M B.

Spain
04/20/2021
excelente
Son cómodas y seguras. El servicio (venta, envio...) inmejorable.
04/28/2021
Rewinder | Zero Waste
¡Muchas gracias! ♥️✨ Nos encanta que nuestr@s clientes tengan la mejor experiencia posible con nuestros productos y trabajamos duro para que eso sea así. Te agradecemos que nos lo transmitas. Queremos que repitáis y que juntos evitemos que miles de mascarillas vayan al mar.
Danilo A.

Spain
04/06/2021
Comodidad y protección
Desde hace 9 meses utilizo prácticamente las mascarillas de rewinder, siendo este pack mi última adquisición hasta el momento. La calidad de la tela ha mejorado y sigue manteniendo un contacto suave a la cara y no molestan al llevarlas puestas. Cubren muy bien la cara. No tengo muchas interacciones pero, por el momento, no me he contagiado llevándolas puestas.
04/06/2021
Rewinder | Zero Waste
Muchas gracias por tu comentario Danilo ✨ Trabajamos duro cada día para mejorar por y para vosotr@s, nuestros rewinders que quieren protegerse tanto a ell@s como al planeta
Gabriela N.

Spain
04/05/2021
valoración
Muy buena, las mascarillas tienen muy buena respirabilidad y se adaptan perfectamente
04/19/2021
Rewinder | Zero Waste
Muchas gracias Gabriela por tu comentario ✨ Trabajamos muy duro para encontrar el material perfecto para una mascarilla que nos aportara comodidad y que nos protegiera. Nos alegra mucho que te gusten ♥️ Juntos estamos evitando que mascarillas de plástico acaben en nuestros océanos
03/19/2021
buen precio
el pack de one week me deja tener una mascarilla por cada día de la semana, genial, asi puedo seguir lavar sabados! muy comodo y buen calidad.
04/28/2021
Rewinder | Zero Waste
Nos alegra mucho que te guste nuestro pack ♥️ La idea es facilitaros el día a día y que no haya excusas para utilizar mascarillas reutilizables y ecológicas ¡Nuestro planeta lo necesita!
Adonis G.

Spain
03/16/2021
Muy Cómodas y resistentes
Son cómodas, resistente a los lavados y sientan bien, cubren bastante bien la cara.
04/28/2021
Rewinder | Zero Waste
Gracias Adonis ♥️ El algodón orgánico es un material que nos ofrece muchos beneficios, entre ellos su resistencia y su suavidad. Nos alegra que te queden bien nuestras mascarillas ✨